The "Get Out Of Jail Free" Card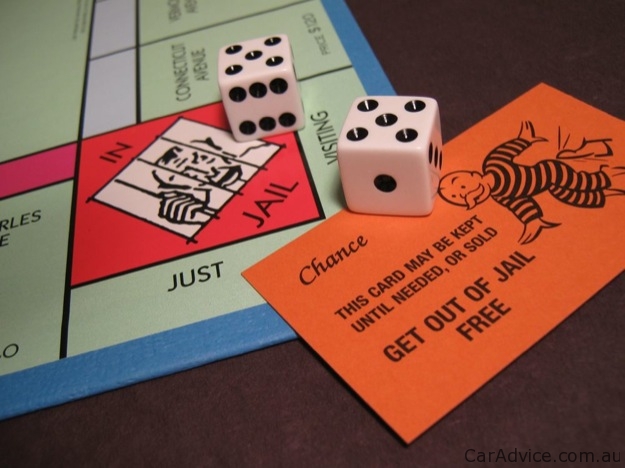 Back in 1975 the FAA created the Aviation Safety Reporting Program (ASRS) to "encourage the identification and reporting of deficiencies and discrepancies in the system."  To protect the anonymity of the information reported through the ASRS, NASA was tasked with processing the reports and compiling the data without disclosing the name of the reporter to the FAA.  NASA also periodically publishes and distributes findings from these reports in its CALLBACK publication.
I recommend you go to the hyper link and sign up for electronic delivery of CALLBACK.  It's free and the reports can be quite entertaining. The program also provides immunity for inadvertent violations of the FARs (except for aircraft accidents and criminal activity; or willful and intentional FAR violations).  Here's the FAA policy on enforcement and NASA reporting:
Enforcement Restrictions
Enforcement Restrictions. The FAA considers the filing of a report with NASA concerning an incident or occurrence involving a violation of 49 U.S.C. subtitle VII or the 14 CFR to be indicative of a constructive attitude. Such an attitude will tend to prevent future violations. Accordingly, although a finding of violation may be made, neither a civil penalty nor certificate suspension will be imposed if:
The violation was inadvertent and not deliberate;
The violation did not involve a criminal offense, accident, or action under 49 U.S.C. § 44709, which discloses a lack of qualification or competency, which is wholly excluded from this policy;
The person has not been found in any prior FAA enforcement action to have committed a violation of 49 U.S.C. subtitle VII, or any regulation promulgated there for a period of 5 years prior to the date of occurrence; and
The person proves that, within 10 days after the violation, or date when the person became aware or should have been aware of the violation, he or she completed and delivered or mailed a written report of the incident or occurrence to NASA.
Note the "within 10 day requirement" and the penalty waiver commitment.  My personal philosophy has been to file a NASA report whenever in doubt.  There is no cost or penalty for filing a report and it does offer some degree of protection from enforcement action.  In fact, I carry one of the forms in my flight bag – just in case!  Here are the links to the NASA 277b for pilots:  NSAA 277b (PDF) and NSAA 277b (electronic).
When might a NASA report be appropriate?  Suppose you get a little disoriented on a hazy day and land at Gray Army Airfield (Ft Hood) rather than at Temple muni?  Or, inadvertently wander into Class Bravo airspace around DFW when your GPS isn't working?  Or, you do a touch and go at Tyler when the Tower has approved you for a full stop and you create a hazardous condition.  You get the idea, if you have that nagging feeling that you might have busted an FAR, do yourself a favor and file a NASA report – its cheap insurance against administrative action and could provide a great lessons learned experience for the rest of us!